VW Nationals 2020
Due to the ongoing COVID-19 pandemic, and government regulations outlawing public gatherings, this year's VW Nationals has been cancelled.
This includes both the Saturday Supersprint and/or Carter's Krauty Kaper navigation run, and the big Sunday car show at Fairfield Showgrounds.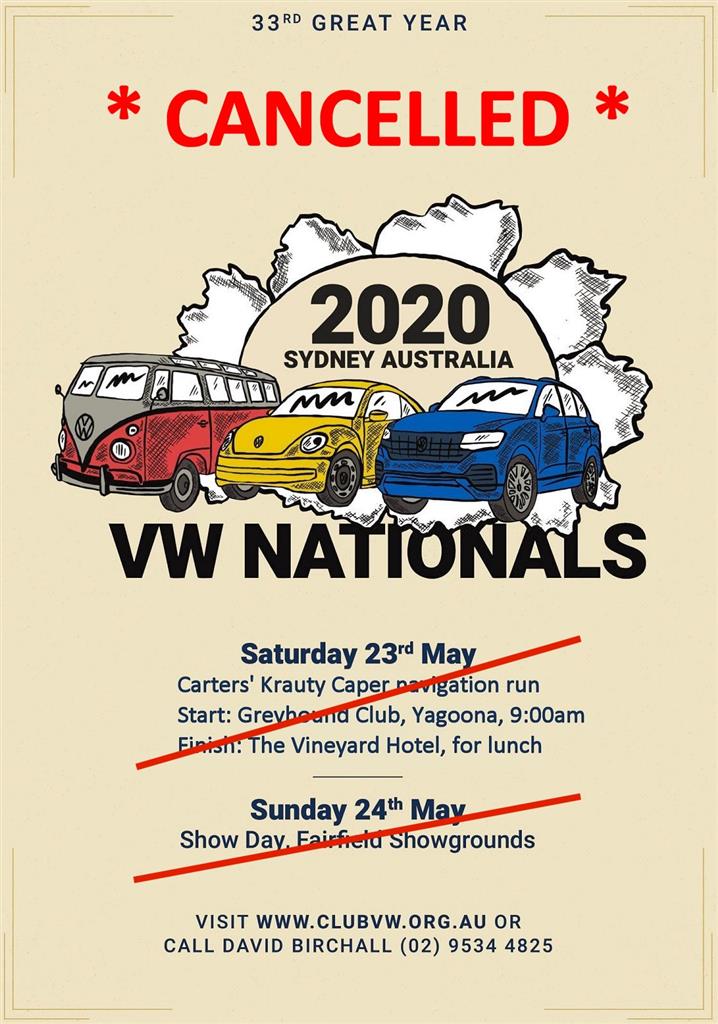 We apologise to all our VW enthusiasts and friends who have been looking forward to the VW Nationals, but under the current coronavirus situation there was no other option.
The VW Nationals will return in 2021 - see you then.