For Sale
Classifieds are free to Club VeeDub Sydney members ($10.00 for non-members). Ads submitted will appear here and in our club magazine Zeitschrift for two months (or longer if requested). The deadline for classifieds to appear in Zeitschrift is the first Thursday of the month. Ads will appear first in Zeitschrift, so that our Club Members see them first. They will then be posted here a week or two later.
Members should email their For-Sale ads to the Editor. Non members can purchase an ad online or post a $10.00 cheque/money order to the Secretary, Club VeeDub Sydney Inc.
Photos can be included with your ad - just email JPGs to the Editor.

This page last updated: October 2020
New ads:
For Sale:- 1955 -1956 VW Hazet roundbox including all twelve originally supplied tools. I have installed a new felt liner that matches the original felt liner. The screwdrivers particularly are in phenomenal condition for their age. There is a small chip out of the top edge of one of the jaws on the 760 slip joint pliers where it looks like someone was clamping something while welding. I am endeavouring to find a replacement 760 tool. The buyer would have the option of swapping the original condition roundbox shown in the photos for a restored identical roundbox for an additional cost of $450-00. The tools included are:
* 1850 – 150 mm pliers
* 764 – Spark plug wrench
* 760 – Slip joint multi-grips
* 772/2 – Lug wrench with Knurled handle
* 561 – 36mm wrench
* 811-9R – Large flat blade screwdriver (very rare but out of a 1962 roundbox. The correct model screwdriver was the 811-6 which is almost non-existent and often in awful condition because people used to use the slip joint pliers to turn the wooden handled screwdrivers)
* 813-2 – Medium flat blade screwdriver (very rare)
* 814-02a – Stubby screwdriver (very, very rare in unused condition)
* 2527 – Fuel pump wrench
* 600 – 14mm open end/ring spanner
* 450 – 10 x 12mm open ended spanner (very, very rare)
* 450 – 7 x 8mm open ended spanner
I have been collecting and restoring Hazet roundboxes for some time and I have never seen a roundbox for sale that included ALL the correct tools. If you were to try to collect the Hazet tools and roundbox individually, it could take a couple of years and with the cost of international shipping added you could be out-of-pocket $4-5,000-00. Offers around $3,000 would be considered. I can also offer Roundbox restoration services (including royal blue flocking, new clips rivets, re-spraying ) to the members if they require. Please contact Mark Hanley on 0419 278223 or email mark@housecalls.biz
For Sale:- I have a 1975 VW Microbus for sale. Asking price $20,000. One owner. Would anyone from your club be interested? Located at Queanbeyan NSW. Contact Mrs Janelle Mohr on (02) 6238 2381 before 10.00 am or after 4.00 pm, or email hans.mohr2@bigpond.com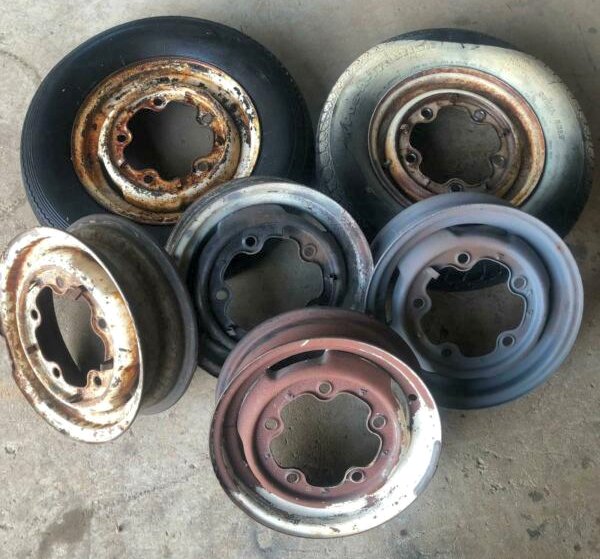 For Sale:- 5 x original 15" early Kombi wheels, Wide 5. Plus 1 x 14inch. Make a reasonable offer. Pick Up Castle Hill 2154. Contact Sharron on 0418 909323 or email smarico@iprimus.com.au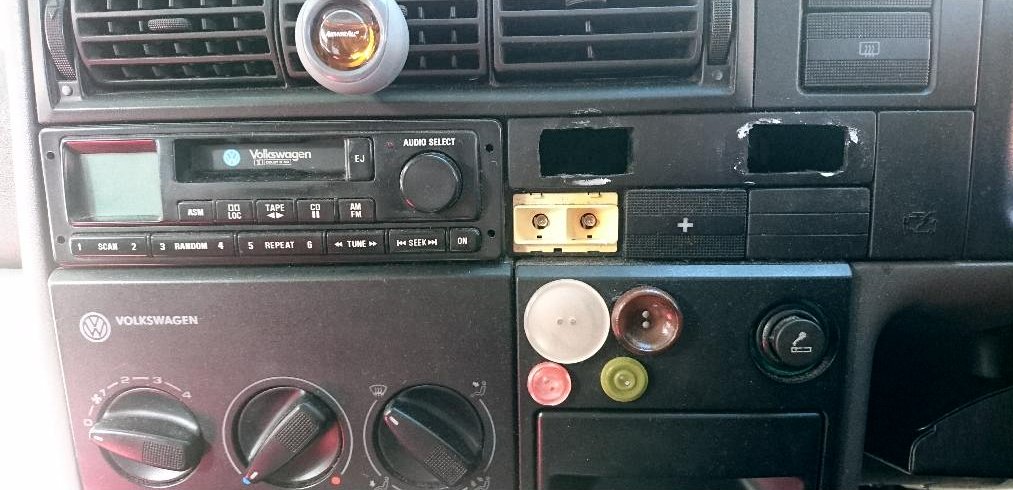 Wanted: Various components for a VW T4 Transporter SWB, 2.5L petrol engine, 1991-2003. I am slowly wanting to get the car restored. It has been a challenge but I hope to do this slowly and properly and that this lovely club can assist me:
* Rear wiper arm cap x 2 for both barn doors
* Storage box for both right and left cab door panels (flat grey)
* Inner wheel hubcaps specific to the ones in the photo they are 7inches wide, missing two but will take four if there are four of the one design.
* Seat belt cap cover (black) for drivers side seat belt
* Instrument parts - air bag light and not sure what the other buttons were as they were like that when I bought it.
* Front air vents on top of dash x 2 (cracked and brittle due to heat)
* Drivers and passenger door handle covers that snap onto to the actual door handle itself.
Do you wreck VWs? If you could please help with these parts, or let me know where I should seek these parts, please contact Miss Karen Kopac on 0419 638 021 or email kazkopac@yahoo.com.au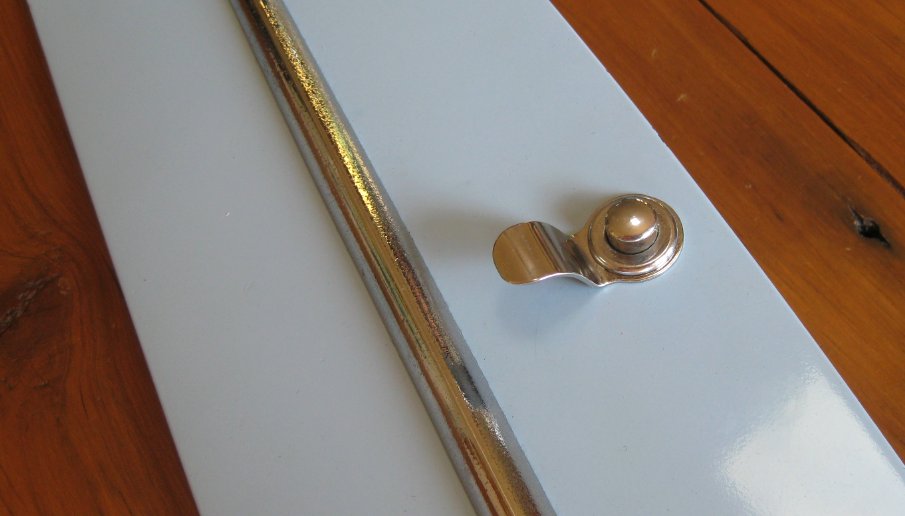 For Sale:- VW Glove Box Pull Tab. These high quality VW glove box tabs are a must-have for any VW owner. Not only do they make opening your Volkswagen glove box a snap, but it also reduces the wear and tear on the glove box latch. Installation is a snap as the tab sits behind your factory glove box latch. No drilling, welding, or glue required! Australian Made from high quality stainless steel, then polished to a car show shine. This glove box tab will fit all Volkswagen Beetles and Karmann Ghias with a glove box release that has a push button. Volkswagen Beetle 1953 – 1967, Volkswagen Karman Ghia 1955 – 1967. Price $35 including postage anywhere in Australia. Contact Carl on 0417 471137.
Free to Good Home:- I am doing a cleanup once again, blame it on Covid if you like, but really I have had my garage refurbished by my grandson who has his own business and has recently added garage floors to the business, using a special paint topped with coloured vinyl flakes and sealed, just a magic finish. So, having said that I have a number of spares to move on, I might add all FREE!, I am only too happy to pass them on to a new home. What I have is:
(4) four headlights, lens rims and connections, some of the connections may need some attention, but generally ok . Two of the headlights came off my 1971 Superbug and have eyelids attached, I replaced them with sealed beams.. The other two are the same vintage 1970's or thereabouts. Then I have (2) standard front springs in good condition. And (2) Alloy valve covers with locking clips. As I said all free, would like to see them all go together, however, see what happens. I'm based in Figtree, but if need be and someone is really interested I can go to my daughter's at Lugarno (just up the street from Steve Carter's home) for lunch one day and bring them with me. Please contact Brian Mannix on 0428 151135 or email brianmannix75@gmail.com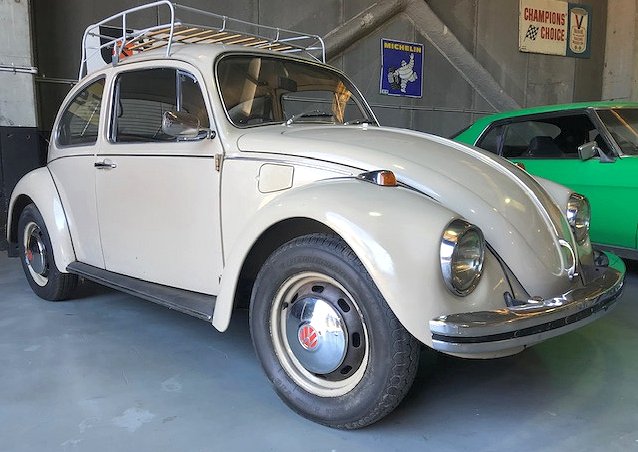 For Auction: The upcoming 2020 Shannons Spring Timed Online Auction will have a couple of German classic vehicles that may be of interest to Club Veedub members. These are a 1969 VW 1500, and a 1979 Porsche 928s auto.The auction will be online and open for bidding from 10am 11 November to 7pm 18 November. Vehicles are based both in Sydney and Melbourne. To view the classic cars, motorbikes and memorabilia currently listed for the auction, and to register your interest as a bidder, visit the Shannons website: www.shannons.com.au/auctions/2020-shannons-spring-timed-online-auction/
Free to Good Home:- I was given a couple of rear seats, originally from a Toyota Tarago. I was going to use one on my kombi and one on my suzuki van. Changed my mind and had them in the kombi to take them to the tip , when i thought someone with a van (any van) might be able to use one or both, so I thought i would advertise them. They are FREE. They can be picked up at Padstow, Sydney . Phone Phil Warnecke on 0422 643 036. If no one is interested, I will take them to the tip.
Wanted:- VW Intake Manifold 1300-1600cc Single Port. VW part #113-129-701 J. Would prefer one with clear heat risers, but let me know what you have? Also need stock exhaust.Cheers info@russelltate.com
For Sale:- I don't know whether your members are Beetle enthusiasts only (I had one once, as well as a Karmann Ghia!), but I'm about to put my 2000 Passat Variant V6 on the market. It's done 277,000 km and always fully serviced. Car is located in Canberra and has ACT registration. Please direct enquiries to Adrian Herring at aherring@ozemail.com.au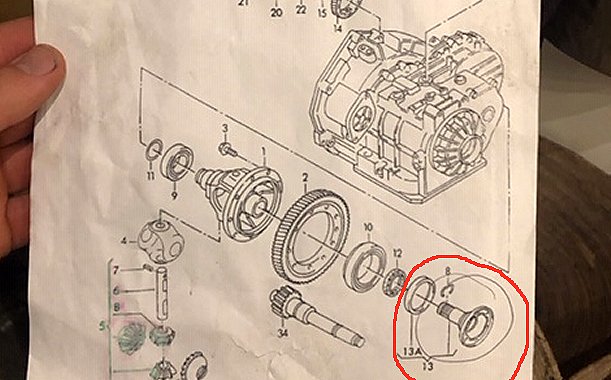 Wanted:- I am looking for some genuine VW parts to suit 2001 VW T4 Transporter. The parts I want are 13, 13A 8 on this ETKA chart. Flanged shaft and circlip from transmission. The Part Number is 02G409355 VW Either new or second hand is fine. To send to Queensland. If you can help please phone Tony Hayes on 0400 101862 or email tony17hayes@tpg.com.au
2nd Month Ads: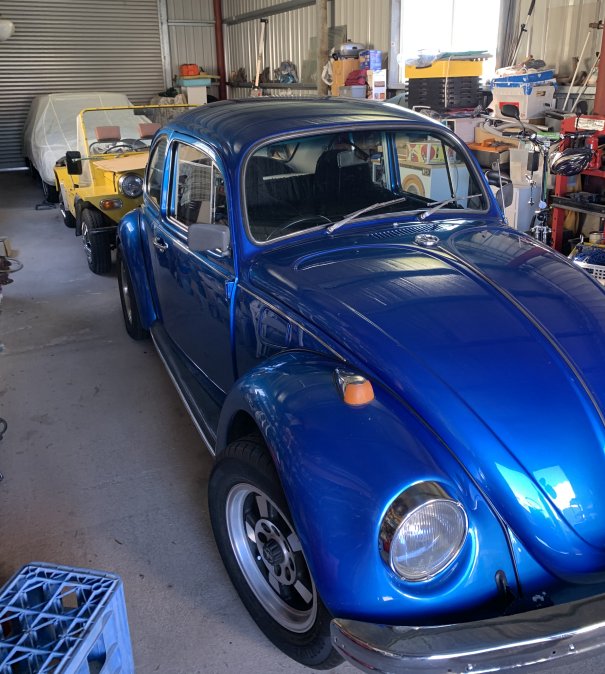 For Sale:- Looking to sell a 1972 VW Beetle, part of a deceased estate. It has a 15 millionth badge on glove box lid. Car is in very good condition. Please contact me for further details. Mr John Carter, 0417 626390 johncarter8@bigpond.com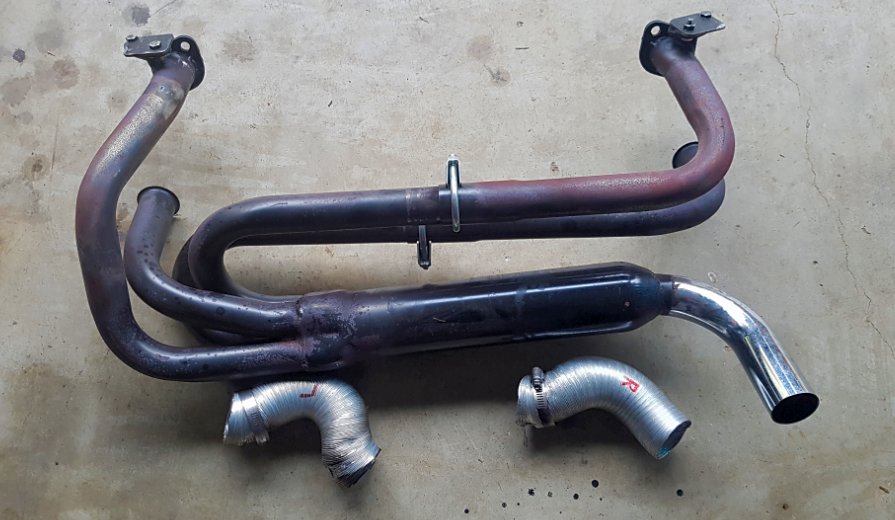 For Sale:- EMPI Extractor exhaust kit VW Beetle and T2 1300-1600 2 months old. Kit complete. Cost $270.60 new, will sell for $130. Contact Robert (Bob) White on 0419 437132 or (02) 4730 4863 or email rwjawhite@bigpond.com

Wanted:- I am after a set of rims to go on my 1972 Type 3 fast back. If anyone has a set of 4 wide rims with 4 stud pattern that look nice and are at a good price you can email me. Thanks Shayne nepalitrade@hotmail.com
Wanted:- VW Intake Manifold 1300-1600cc Single Port. VW part #113-129-701 J. Would prefer one with clear heat risers, but let me know what you have? Also need stock exhaust.Cheers info@russelltate.com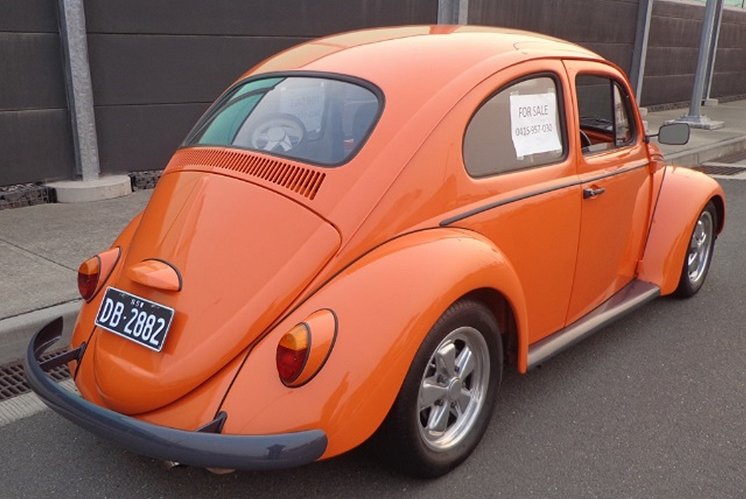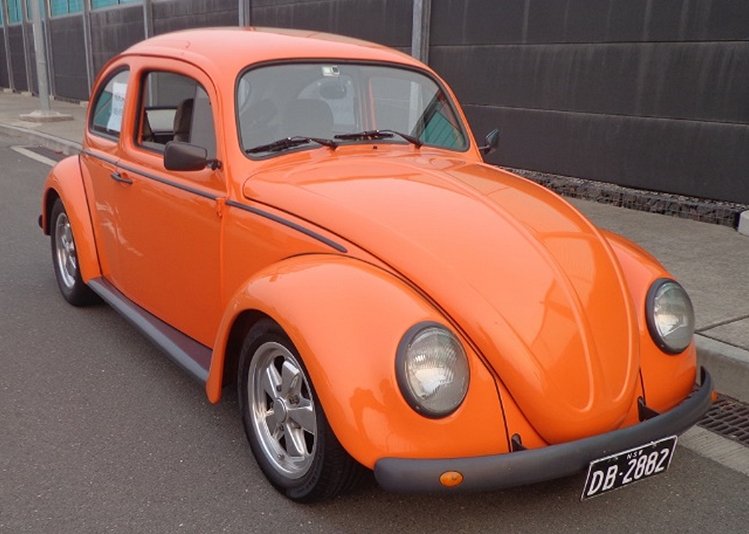 For Sale:- The 1965 Volkswagen 'Orange Smoothie' is up for sale. New 1600 engine, Freeway Flyer gearbox, Genuine Porsche Fuchs 15in polished mags, no chrome. $29000.00 or ONO. For a full description and further details contact David Birchall on 0415 957 030 or email dbirchall54@gmail.com