Motorsport
Club Veedub Sydney is affiliated with CAMS (Confederation of Australian Motor Sport), which allows the club to participate in and organise club motor sport events. This was achieved in 2008 by the merger of Club Veedub Sydney with the former Volkswagen Club of NSW (founded 1955).
The Motorsport Division gives Club Veedub members the opportunity to participate in club motor sport events, if they so desire. Participation can range from being a flag marshal, scrutineer, timekeeper or official right up to being a fully-fledged competitor at authorised events.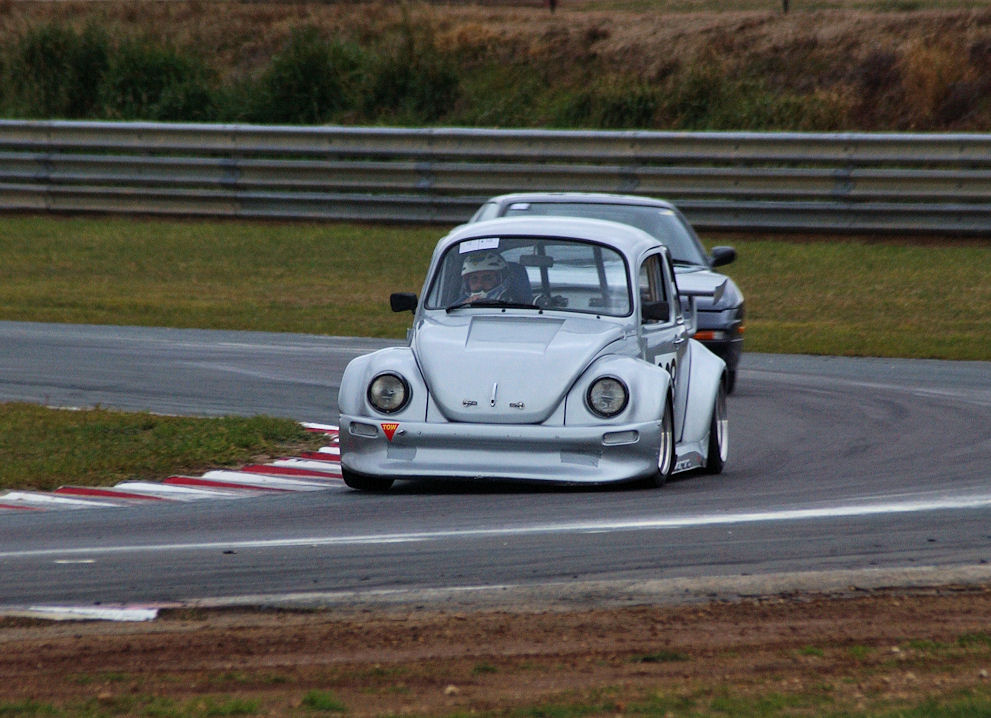 Club Veedub members interested in motor sport have the opportunity to attend CAMS training, and gain CAMS licences for participation in club motor sport. Participation in any CAMS training or licencing, and in any motor sport activities, is not compulsory. Extra fees are applicable for the interested applicant.
There are plenty of YouTube videos of ouw VW Nationals Supersprint, which will give you a taste of what competitive Volkswagen motorsport is like, whether it be in a stock or much modified Beetle, or a modern Golf GTI, Golf R or Scirocco. The in-car videos are neat. Look here.
The Motorsport Division exists for the benefit of existing and new Club Veedub members. If you would like to join Club Veedub Sydney, please click here.
Remember that you must own a Volkswagen to become a member of Club Veedub Sydney. It is therefore a requirement that you also race a Volkswagen should you decide to gain a CAMS licence and race through Club Veedub Sydney. If you would rather race a non-VW, we can recommend several other excellent CAMS motorsport clubs for you to join: